Laser Hair Removal – Treatable Areas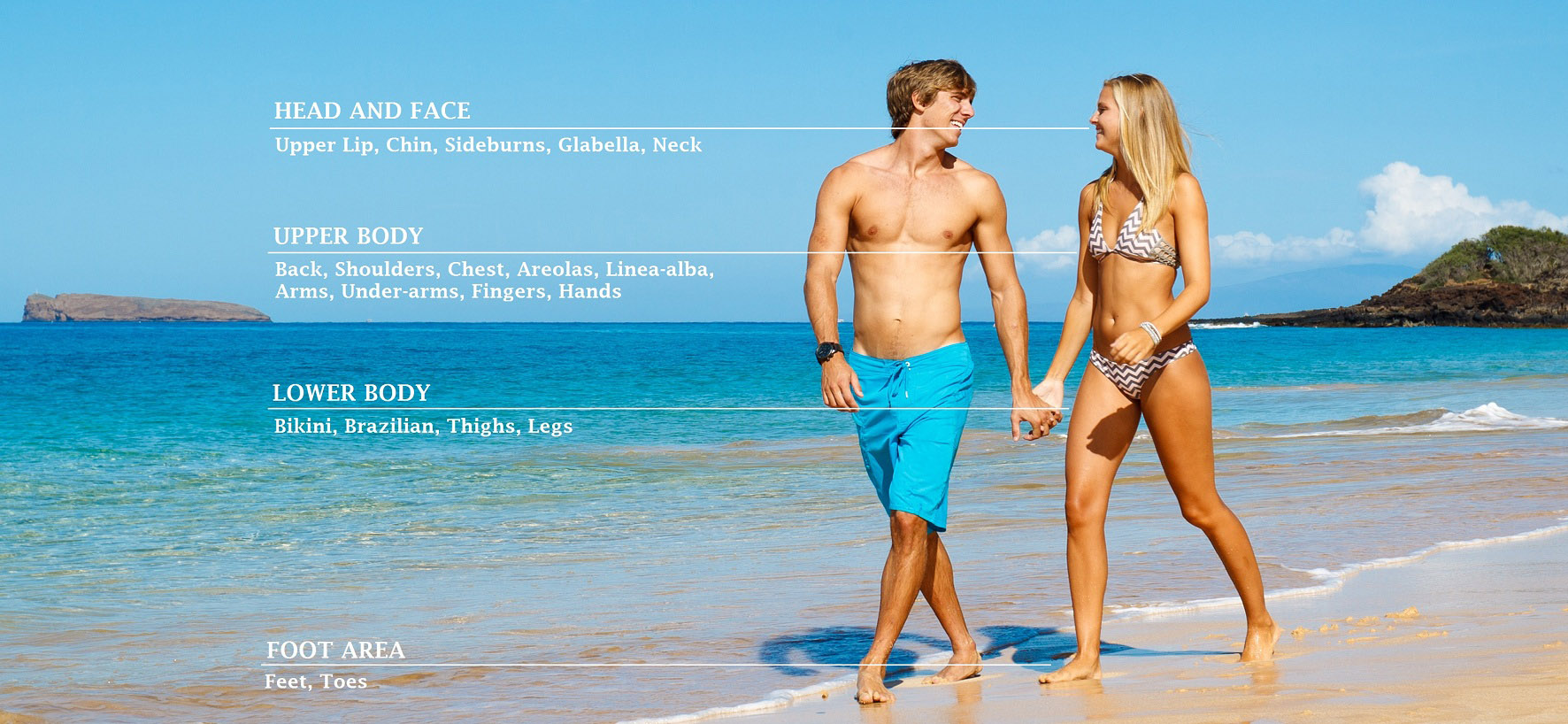 Many men and women have chosen Laser Hair Removal as their preferred method of removing unwanted hair. There are many places that offer Laser Hair Removal in Jacksonville and our prices have been compared to waxing: so, why not choose laser hair removal, a more permanent solution to removing unwanted hair? For nearly the same price as waxing, you can achieve more permanent results with Laser Hair Removal.
The most popular areas for women are facial areas including Upper Lip, Chin, Neck, Sideburns and body areas such as Underarms, Bikini/Brazilian, and Upper and/or Lower Legs.
The most popular areas for men wanting Laser Hair Removal are Neck (for in-grown hairs), Back, Chest, Shoulders, and Arms.
Other popular areas for both men and women are Linea-Alba (belly-button), Areolas, Feet/Toes, and Hands/Fingers.
Ear and Nose hairs are hard to laser simply because the laser handpieces are too big to reach such small areas.